Get to know Luxury Brands of America
Luxury Writing Instruments, Ink and Accessories
Excellence in distribution, marketing, and brand development.
Luxury Brands of America is a family-owned and operated distribution company of fine writing instruments, fountain pen ink, and accessories. We have been located in beautiful Troutman, North Carolina since moving from Frisco, Texas in 2018. We take immense pride in the products we represent. Our goal is to increase consumer knowledge, exposure, and love of the products we represent and to provide all our manufacturers, retailers, and customers with the best customer service and experience possible.
We attend 7 pen shows per year in the United States as well as exhibiting at Creativation by NAMTA, Atlanta Market at AmericasMart, and attending Ambiente in Frankfurt, Germany. We would love to meet you at any of these shows to demonstrate our products to you, answer any questions you may have, or just chat about all things fountain pen!
If you would like Luxury Brands of America to consider your company's products for distribution, don't hesitate to get in touch with Bryce Gillett at [email protected] and we would be happy to discuss the opportunity of distributing your products through Luxury Brands of America.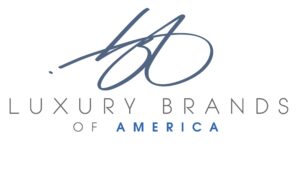 Please send us an email for inquiries about carrying the products we represent in your store, distribution inquiries, customer service questions, or to just say hello. We are here for you and we hope you have a great day!